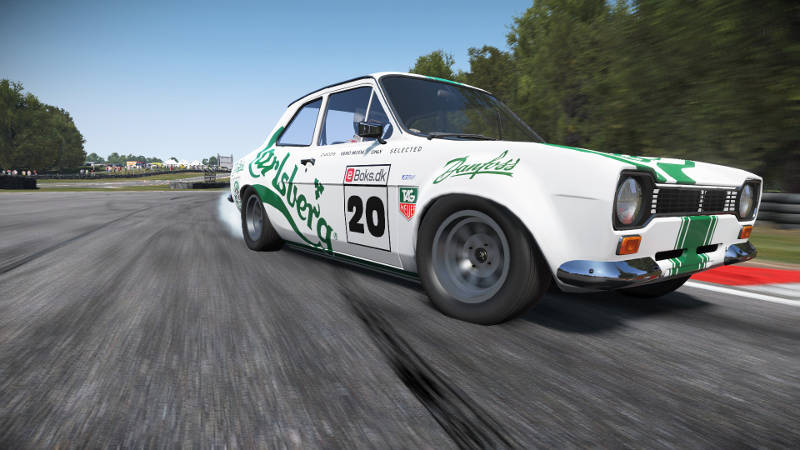 Ford Escort RS 1600 MK.I
Her er en af mine gamle bemalinger frisket op i høj kvalitet. Det er en udgave af Ford Escorten i en Carlsberg bemaling. Min første bil var i øvrigt en Ford Escort, og det tog hele 3 timer før den hold placeret med snuden inde i autoværnet. Det er gået bedre siden hen med at køre bil. Og nej der var ikke alkohol indblandet. Don't drink and drive.
Den ligger til fri download på nedenstående link.

Here is one of my old liveries refreshed in high quality. It is a version of the Ford Escort in a Carlsberg livery. My first car in real world was a Ford Escort, and it took the entire 3 hours, before I positioned it with its nose inside the guardrail . It has gone better since then, driving the car. And no there was no alcohol involved. Do not drink and drive.
It is available for free download at the link below .