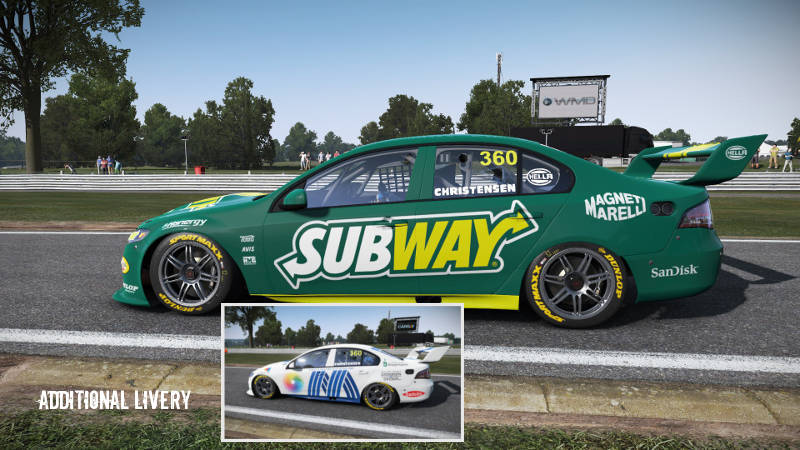 Ford Falcon V8 Subway
Her er så en ny bemaling, denne gang af Ford Falcon V8 SuperCar. I denne udgave i en "Subway" sponsering, er danske brands ikke vægtet særligt tungt, selvom en del af dem ses i gadebilledet. Bonus bemaling i denne uge er Falcon V8 i "Aarhus Malerlaug" sponsorudgave og er udelukkende i Aarhusianske brands.
De ligger til fri download på nedenstående links.

Here is a new livery, this time by Ford Falcon V8 SuperCar. In this edition in a "Subway" sponsorship, are the Danish brands not weighted very heavily, although some of them can be seen in the streets in Denmark. Bonus livery this week is Falcon V8 in "Aarhus Painters Guild" sponsor edition and is exclusively in Aarhus brands.
They are available for free download at the link below .
Download Ford Falcon Subway livery
Download Ford Falcon Aarhus Malerlaug livery