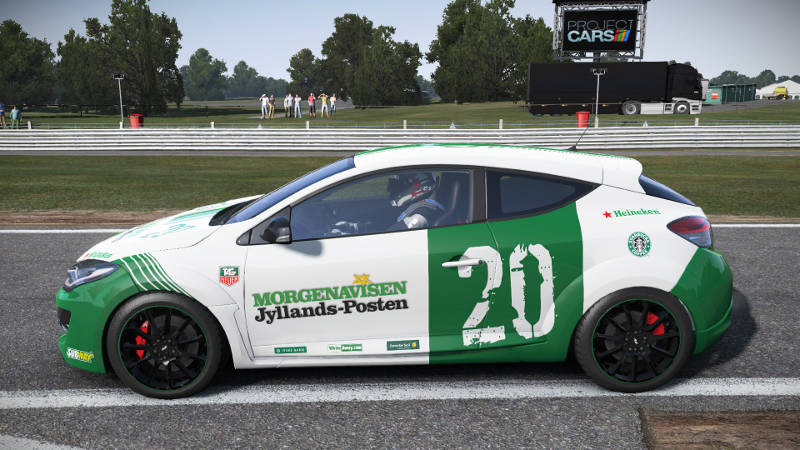 Renault Megane - Jyllandsposten
Så er det Renault Megane's tur til at komme igennem farvepaletten. Bemalingen var egentlig lavet med udgangspunkt i SuperBest, men de har taget navneforandring og i øvrigt ændret deres logo, så det blev i stedet Jyllandsposten der blev hovedsponsor i denne bemaling. Mindre sponsorer er WhiteAway, Danske Spil, Arla og Jyske Bank. Hvis du undrer dig over, hvorfor de fleste bemalinger har nummeret 20, så skyldes det vores nye superkører Kevin Magnussen, der kører med dette nummer.
Den ligger til fri download på nedenstående links.

Now it's the Renault Megane's turn to get through the color palette. The painting was actually first made ​​on the basis of SuperBest , but they have changed their name and their logo, so instead it became Jyllands Posten to have the honor as main sponsor of this painting. Subsponsors are whiteaway.com, Danske Spil, Arla and Jyske Bank. If you are wondering why most liveries have the number 20, it's because our danish F1 superdriver Kevin Magnussen driving with this number. Soon to become Worldchampion I hope.
The livery are available for free download at the link below .
Download Renault Megane livery