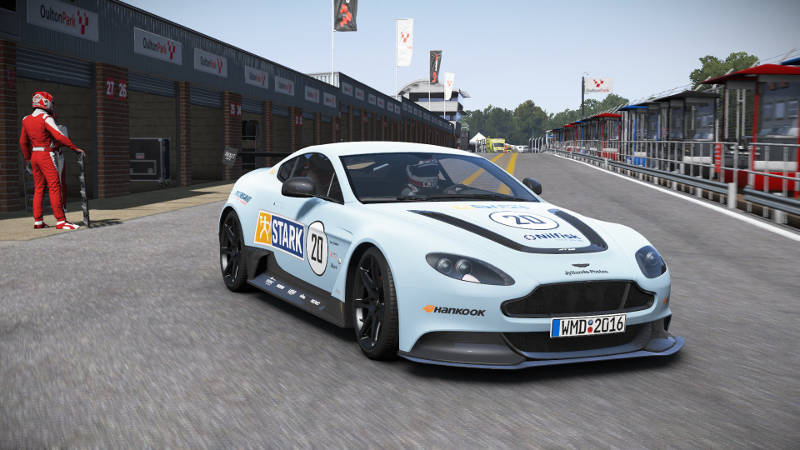 Aston Martin Vantage GT12
Så er det Aston Martin Vantage GT12´s tur til en gang i farvemaskinen. Hovedsponsoren i denne bemaling er "Stark" der er et byggemarked, der gør sig som sponsor i motorløb for bl.a. Casper Elgård. Der er i denne bemaling ikke så mange sponsorer og de er holdt f.h.v. afdæmpet, da de øvrige bemalinger i spillet til denne bil er afdæmpede.
Den ligger til fri download på nedenstående links.

So this time it's Aston Martins Vantage GT12 to do time in the dyeing machine. The main sponsor of this painting is "Stark" a DIY store that make sponsorship of motor racing for eg Casper Elgård. There is in this paint not as many sponsors and it's held relatively muted as the other liveries in the game for this car is subdued.
The livery are available for free download at the link below .
Download Aston Martin Vantage GT12 livery