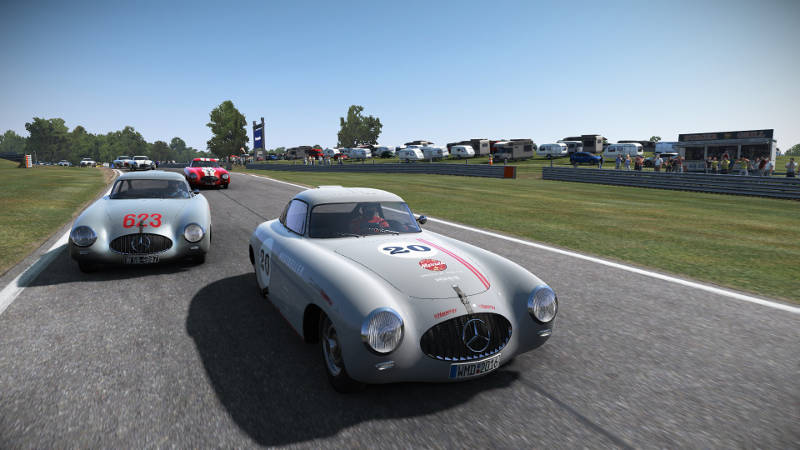 Mercedes 300SL (W194)
Så er vi tilbage efter længere tids ferie. Vinteren nærmer sig, hvilket giver anledning til indendørs aktiviteter. Hovedsponsoren i bemalingen af Mercedes 300SL er "Bestseller" der også er sponsor i formel 1, hvor firmaet står bag Kevin Magnussen. Denne bemaling er afdæmpet, da de øvrige bemalinger i spillet til denne bil er afdæmpede.
Den ligger til fri download på nedenstående links.

So we are back after lengthy vacation. Winter approaches, giving rise to the indoor activities. The main sponsor of the livery of the Mercedes 300SL's is "Bestseller" who also is the sponsor behind Formula 1 driver Kevin Magnussen. This painting is muted as the other liveries in the game for this car is subdued..
Download Mercedes 300SL livery