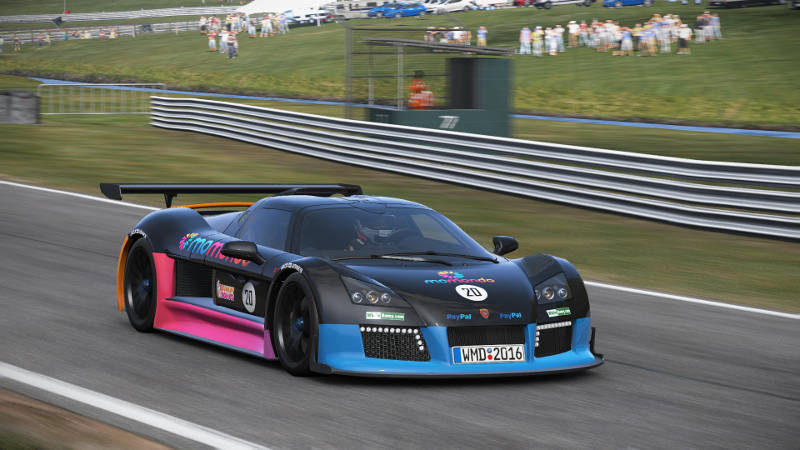 Gumpert Apollo S - Momondo
Denne gang er det Gumpert Apollo S som er ugens bemaling. Hovedsponsoren i denne bemaling er "Momondo" der er en af de førende webportaler m.h.t. fly- og hotelpriser. Der er i denne bemaing ikke særligt mange sponsorer (skal ligesom passe ind i stilen med de øvrige Gumpert biler, men der er dog blevet plads til, Jack & Jones og White Away som dansk islæt.
Den ligger til fri download på nedenstående links.

This time, the Gumpert Apollo S is this week's livery. The main sponsor of this painting is "Momondo" one of the leading portals regarding flight- and hotel prices. There is in this livery not many sponsors (has to fit into the style of the other Gumpert cars), but there is room for, Jack & Jones and White Away as a Danish touch.
The livery are available for free download at the link below .
Download Gumpert Apollo S livery